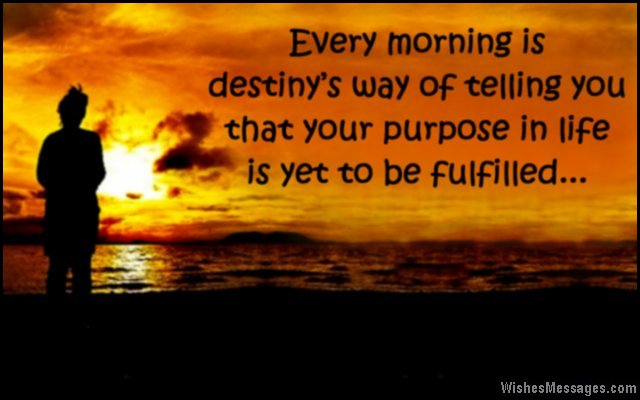 Good morning beautiful people, lets grab this new opportunity from God
its a new Day
1) Every morning is destiny's way of telling you that your purpose in life is yet to be fulfilled.
2) If you haven't been able to achieve something, today is the best time to start working towards it again.
3) I wish that this morning helps you get one step closer to all the dreams that you have been dreaming last night.
4) The right time to wake up is NOW. The right time to smile is NOW. The right time to do something is NOW. The right time to reply to this sweet text is NOW.
5) To become great, you need to do great things – one of which is waking up early in the morning.
6) DREAMING or DOING is a choice that will mean the difference between FAILURE or SUCCESS.
7) May rays of the morning sun light the fire in you to achieve big things in life.
8) Opportunities will knock on your door every morning. But if you keep sleeping they will simply pass you by.
9) The only way you can respect your dream is to get out of bed and do something about it.
10) Night will change into day without any effort on your part. But that's just about all the help you will get from Mother Nature. To succeed, your efforts start now. Good morning