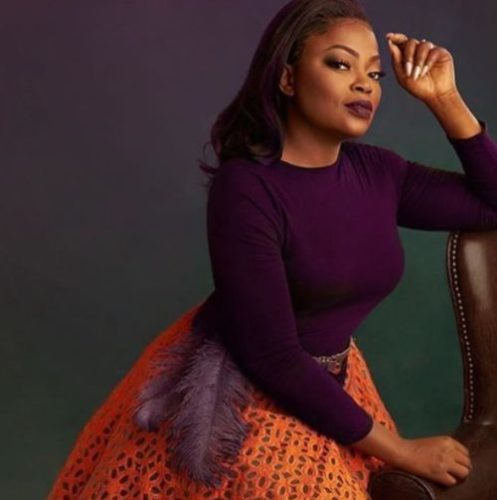 Popular Nigerian soap opera, Jenifa's diary is a tv series that has got everyone glued their television sets, with attention especially on the character name Jenifa.
Jenifa character is one that is loved by many, hilarious, witty and especially bad with spoken English has endeared the general populace to her.
However, not everyone is pleased with her role and her inability to speak good English throughout the many seasons that have risen concern in some particular quarters.
According to Goldmyne.tv, a fan identified as Bola Adesope in an attempt to scorn the character, said, "By now jenifa in Jenifa's diary should be able to speak fairly correct English."
Responding the owner of the Jenifa persona, Funke Akindele said, its her trademark and who she is, meaning Jenifa wouldn't be changing anytime soon.
She said, "Nope. That's her trademark. By now Mr bean suppose dey talk."
So there we have it….Jenifa's main attribute; her inability to speak proper English is here to stay, because it's her trademark.
Source: The Herald